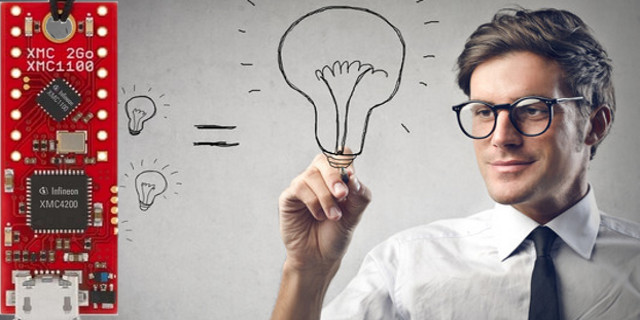 It's with great pleasure to announce that our project "
Smart Pendant
" it's among the winning projects in the Infineon's Contest with
50' XMC 2Go boards
up for grabs.
All info about this contest are reported right
here
; about our project, we describe the idea:
"The idea is to create an electronic wearable pendant that communicates via a cheap bluetooth module with a smartphone.
In addition to this module, for the human interface would be used some RGB WS2812B leds connected in series, with a design that hold the device giving it an elongated shape and a few physic function buttons.
Find space in design also a piezo for sound communication and/or to the awakening of the device.
The object is controlled from your smartphone, but also it implement a basic program that can be preloaded or set via the software, all of that will be written for the occasion.
Can be used for smartphone notifications (with selected sequences), as smartphone controller, such as alerter to help when you're too far from the smartphone, such as bollard bringing the brightness of the leds at maximum, for pure fashion by adapting the plot of the leds with what you're wearing."
The best of things it has been to make available for all
ELETTRONICA OPEN SOURCE
community this Infineon's Contest. Italians are out in many foreign contests, this happen many times.
But right now we have had a good chance and... the
board
seems interesting.
We look forward to start, it just comes to wait its arrival.
Keep in touch.